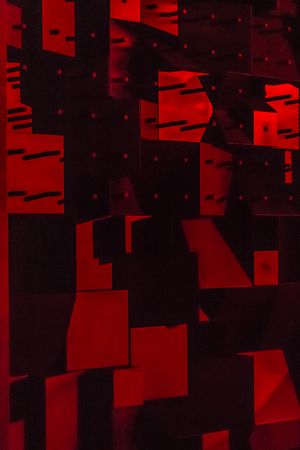 Bio
 DJ Dee Kimble, songwriter, solo artist, remixer, music producer, promoter, documentary filmmaker. 
https://www.facebook.com/djdeekimble/ 
https://twitter.com/djdeekimble 
Record Label:  Stand Alone Music from 2016-2018 
     DJ Dee Kimble (The Brand) 2018- present 
Hometown Roots:  Tulsa Oklahoma, New England (Massachusetts & Hampshire) 
Influences for Artist:  Toby Mac, Will Smith, NF, Lupe Fiasco, Common, Tribe Called Quest, KRS 1, Mos Def, The Roots 
DJ Influences:   Calvin Harris, Armand Van Helden, Zedd, Avici, DJ Premier, Swizz Beats, DJ Scratch, J-Dilla, Martin Garrix, Louie Devito, Keri Chandler 
Sounds Like: N/A style is very individual and sets its own tone and style couldn't pin point any one artist. 
Favorite Quotes:
"True leaders invest in people not things".  Myles Munroe.
"No one was born a failure".     Myles Munroe                 
"It always seems impossible until its done". Nelson Mandela.
"If oppoutunity doesn't knock build a Door". Milton Berle.
"Do not be anxious about tommorow, for tommorow will be anxious for itself".   Jesus Christ.
                     DJ/Bass player/ Producer/ Songwriter/Documentary Filmmaker that produces, performs music and creates film content to touch the heart of people on relatable subject matters. 
                                  The DJ 
Being a music lover in the early 2000's, DJ Dee Kimble became a DJ in the New England area playing at Nightclubs, Colleges, Venues and of course private events.  Familiar with all genres and cultures Dee is able entertain all crowds, of all walks of life. Bringing creative sounds, remixes, quick mixes, and constant sampling to dance floors. This has developed him a following, consistently staying booked on a weekly basis.  Familiar with Top 40 Hip-Hop, Latin, House, Country, Reggae, Bollywood, K-pop, Soul, Rock, Oldies, Old-School, Soca, Folk, Disco, World, and EDM you name it, Dee's got you covered. Keeping his craft sharpened, Dee is constantly creating mixes and developing playlist for cheer leading squads, fitness instructors, competitive sporting events and corporate clients. Dee was a radio personality for WHUS Radio 91.7 Storrs CT WMUA 91.1 Amherst MA, ROCU in Worcester MA and MCAM TV23 Manchester NH hosting, The Demetrius Live Show and Blog Talk radio. 
                                Big & special Events 
Sissy K's Faneuil Hall Boston Ma 
Hong Kong Faneuil Hall Boston MA 
Club Felt Washington Street in Boston 
Plan B Simsbury CT 
Plan B Glastonbury CT 
Plan B Hartford CT 
Tisane Euro Hartford CT 
Prospect Hartford CT 
University of Southern Maine Portland Maine 
Keene State Keene New Hampshire 
Division   West Hartford CT 
New England Talent search Providence RI 
Daniel Webster College Nashua NH 
University of Massachusetts Amherst MA 
Saint John Riptide: Saint John, Canada 
Diva's Nightclub Northampton MA 
City Sports NorthHampton MA 
Nara Lounge Providence RI 
Fete Music Hall Providence RI               
Arch Street Tavern Hartford CT 
Shakago's   Springfield MA 
African Globe Theater Works Newark NJ
Element Bisto and Bar Jacksonville FL 
House of Blues Boston MA     …and more
Today you can still find DJ Dee Kimble entertaining all audiences at big venues, parties and special events on a weekly basis.  Promoting independent artist, producing also Dee is hosting his own documentary series called "The Dejayer the music journey (about life ,music and the entertainment arts as a whole) available on streaming platforms.
 The Songwriter/Solo Artist (Inspirational Rap) 
As a young kid Dee has always been a lover of hip-hop and all genres of music. In Junior High school and High School Dee wrote songs, forming rap groups/solo talent shows.  Performing at night clubs such as (Bahama Beach Club, The Pyramid Manchester, Club Riddims and recording mix tapes. Trying to survive in the 90's Dee had to pursue other careers to makes ends meet. Dabbling into stand-up comedy, working in the field of sales/finance and having a successful DJ career. Dee had to take a back seat until most recently in 2015 he began song-writing and started releasing music by 2016; he signed with Stand Alone Music, associated with NVE records, part of the Universal Music Group.  The record label released two songs under name Insomnia, and I Couldn't.   Also featured on two songs with Furyus The Heart of a King & Pull Through.  In 2018 Dee parted ways with the label and released his single The Meaning of Life. Currently working on his 10 songs, EP as well as producing and promoting other Artist. 
Performances 
Stanley Park Westfield, MA   Colby's Path to the Cure; Hope. Love. Cure Fundraising Event. 
Bishop's Lounge   Northampton MA 
The Beck Theater Hayes United Kingdom -UK Got Talent
 Fete Music Hall Providence RI  New England Got Talent Event.